TPU Elastic Tape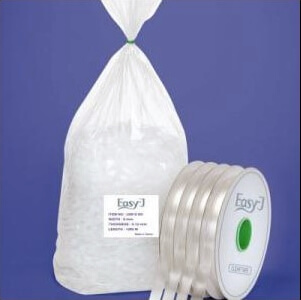 Material:
Made from thermoplastic polyurethane.
Applications:
Garment, underwear, swimwear, sportswear, mask, disposable underwear, socks, cap, chair cover, tent, etc.
Characteristics:
● It is environmental material and can decompose naturally. Non-pollution, non-toxic, and it won't destroy the environment.

● It's elastic and flexible. The elastic limit depends on the thickness of the product.​

● It's light, thin, soft, invisible, and fits for all kinds of clothing.

● They are heat and cold resistance. It can be used in tropical and frigid zone. The endured temperature is between -35 °C to +70 °C.

● It is toxic-free and environmentally friendly. It won't irritate the skin or make it itch as well.

● All TPU products have been tested and certified, including ITS International Inspection and OEKO-TEX, etc.
Example: